Product Details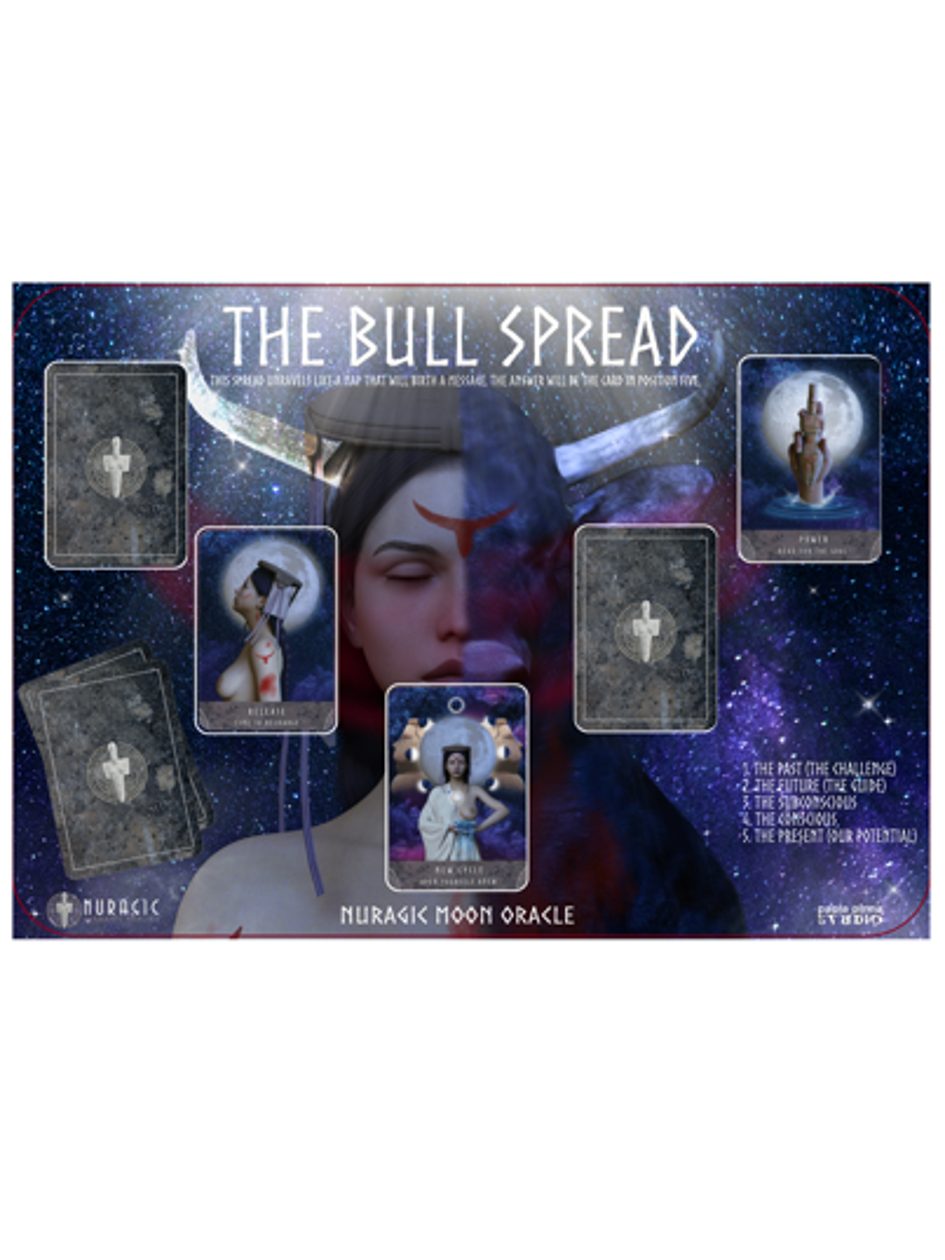 You will receive an A3 Oracle Spread Guide poster, The Bull Spread. The Horned Bull symbol, found throughout ancient Sardinian sites, guides the spread, carrying the Oracle from the Past into the projected Future. The Bull imparts a wild nature and instinct into the reading, to unite two polarities in the present moment.
A digital document with an explanation and instructions is included.
Size : A2 (420 x 594 mm)
Material: Polyester (PES) Waterproof.
€20.00