About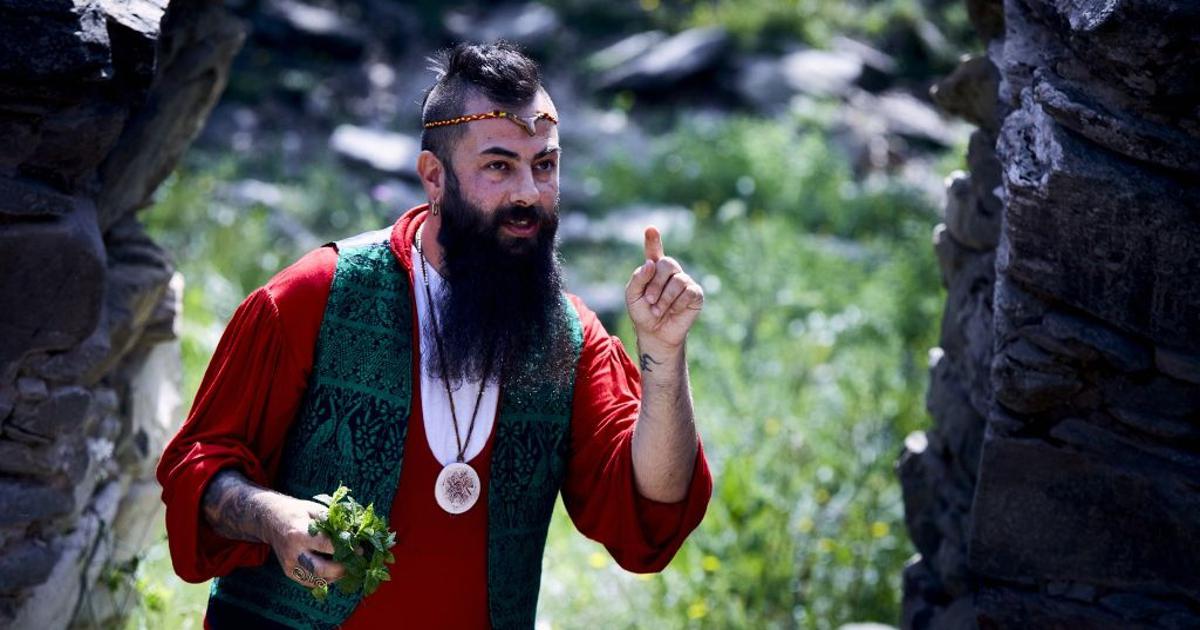 ABOUT
I am Alessandro Olianas, born in Sardinia and I am dedicated to preserving and reviving the ancient shamanic traditions of Sardinia, the island that holds the secrets of an extraordinary civilization. As the founder of Nuragic Shamanic Healing, my work is deeply intertwined with the land, the energy, and the profound symbology of the ancient Sardinian civilization.
Reviews
"Alessandro è in viaggio per trovare ila cerimoniale degli spazi sacri dei nostri antenati. Ha molta energia da offrire e ha idee brillanti che mette in pratica. Ama la sua terra è ed con tutto il suo cuore una persona che sa tenere lo spazio delle sue cerimonie. Un vero essere puro."
- Gioia - Sardinia, Italy
"I attended one of Alessandro's tarot workshops recently and I was absolutely blown away by his fantastic way of teaching the tarot and how to use your intuition in doing so. The workshop was amazing in itself and I met some amazing people there too! Alessandro has such a welcoming, caring and kind energy."
- Shauna - Kerry, Ireland
"With his deep sensitivity, Alessandro is able to convey a sense of peace and reconnection with subtle energies through his mere presence, his gaze and his smile. We are experiencing a world cultural revolution that is moving discreetly towards a reconnection with our Self, with Nature and with all living beings. People who are an active and pro-positive part of this change can be recognized at a glance. Alessandro is one of these people. I am grateful to have met him in my life."
- Cristina - Sardinia, Italy
"Alessandro is a very beautiful man, with a special gift. I had 2 days off to make a plan to see him. He managed to fit me in right away, and was kind enough to fetch me and drop me off, making me feel super comfortable and welcome in a new place. His connection to spirit taught me alot, and i would recommend him to anyone who is in the area!"
- Benjamin Rupert - Italy
"Alessandro is a fantastic spiritual teacher with an effervescent personality! I highly recommend his courses. He personalized the tarot journey which really made it easy to retain & recall. Alessandro is very generous with his time and information."
- Martina O - Cork , Ireland
"Alessandro is a very beautiful kind soul who brings people together. The first time I met him was at his Full Moon Ceremony. He created such a beautiful space and energy to truly be my true authentic self.I have also attended his tarot workshop which was also so amazing, rewarding and special and again meeting even more amazing people. He teaches tarot in such a beautiful way, with following your intuition and feelings."
- Kelly - Kery, Ireland
"Alessandro doesn't have a 'gift'. Alessandro is a gift. In the ability to create rituals, to read tarot cards, to raise awareness in others, he has qualities connected to the 'bein'g, not to the 'doing'. It is centered in the presence, in the listening, in the heart, in the energy."
- Clara - Sardinia, Italy
"I attended a womb Ritual held by Alessandro and it was a night I'll always remember, it was different to anything I have done like that before, Alessandro has a real authentic and Genuine way about him he is a truly beautiful soul and just being in his presence is healing."
- Simone - Kerry, Ireland
"In the first place in the fetal position, I felt enveloped in something large, enveloping and protective, the feeling now removed from the womb had returned alive and present: My Mother would have protected, guarded and defended me, without having or asking for anything in return; the emotion, the feeling that we call love, enveloped me. - The Rite of the womb for Men -"
- Luigi - Sardinia, Italy
Previous
Next